Dr. Tricia Suttles
Dr. Suttles (maiden name Tricia Fowler) graduated from the University of Georgia College of Veterinary Medicine in 2011.She began practicing veterinary medicine at Sigman Veterinary Clinic in 2011. She grew up on a horse farm in Newton County, attending Newton High School. Following high school she attended UGA and competed on their NCAA Equestrian Team. During veterinary school, Dr. Suttles met her husband, Colby. They now have 2 children, Madison and Colby James. Dr. Suttles purchased Sigman Veterinary Clinic in October 2019.
Dr. Amanda Holley
Dr. Holley graduated from the University of Georgia College of Veterinary Medicine in 2016 with an emphasis in Small Animal Medicine. Prior to vet school she attended Columbus State University for undergrad and graduated in 2009. She then attended Auburn University and graduated in 2011 with a Masters in Biomedical Science studying parasitology, specifically the canine immune response to bacteria found in heartworm disease. Dr. Holley grew up in Columbus, GA and now lives locally with her husband Andy. They have a dog named Belle and a cat named Rocket. Her veterinary area of interests include internal medicine and surgery. Dr. Holley joined our team in December 2020.
Dr. Jennifer Trudgen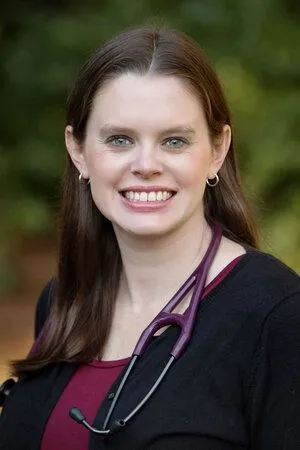 Dr. Jennifer Trudgen graduated from the Royal Veterinary College, University of London in 2018. Even though she lived in England for a few years, she's a Georgia girl at heart. She completed undergrad at UGA in 2011 with degrees in biology and religion. In 2014, she graduated from UGA with her Masters in Veterinary and Biomedical Sciences. After school, Dr. Trudgen worked in a general hospital for 2 years before beginning to do relief work. She has been at Sigman Vet as a relief doctor since December 2020. She lives in Conyers with her husband Mark, her son Luke, and lab Inky.